Mid-Autumn Festival & National Day Holiday Notice
29-09-2020
We will have Mid-Autumn Festival & National Day holiday from Oct. 01 to Oct. 06, during which we will not be in office, but you still can reach us by calling our mobile number or writting emails to us. Remember that we are here 24/7 if you need us!
Contact Email: praticcnc@gmail.com
Contact Mobile No.: +86-15916559798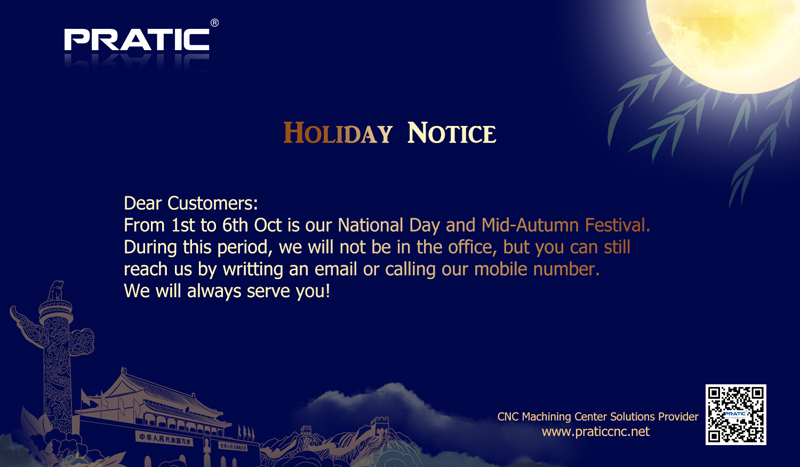 CHOOSE PARTIC, WORRY LESS!
CHOOSE PRATIC, BE SUCCESSFUL ON CNC MACHINING CENTER & METALWORKING BUSINESS!