PRATIC PCD5D Series 5 Axis CNC Machining Center
16-12-2020
PCD5D Series 5 axis CNC machining center is PRATIC's newly developped 5 axis CNC machining center this year. It is develpped based on PCD series machining center. Like most of PRATC's machining centers, it adopts moving column structure, which makes it applied for processing various lengths of workpieces. Meanwhile it adopts cantilever design structure which increases the machine body's stability and rigidity, a large bevel organ shape sheet metal cover which is better for protection. Its 5 axis spindle(HSK F63) makes it a perfect machining center for you if you want to process any complex profiles and components!

The X axis travel is 4000 to 6000mm(standard) or other customized lengths according to your machining requirements. The Y axis travel is 1200mm and the Z axis travel is 500mm. It uses SIEMENS operation system. The A axis swing angle is ±120°and the C axis swing angle is±245°. The maximum speed of the 5 axis spindle (HSK F63) is 24000 rpm. The power of the spindle driven motor is 10 kW. The tool magazine is umbrella type which can hold 20pcs of tools. The adjacent tool change time is 6 seconds. The max. moving speeds of X/Y/Z axes are 40/30/20 m/min. It adopts automatic lubrication system and water cooling system. The positioning accuracy of X/Y/Z axes is 0.05/0.02/0.02 mm. The repeat positioning accuracy of X/Y/Z axes are 0.01/0.01/0.01 mm.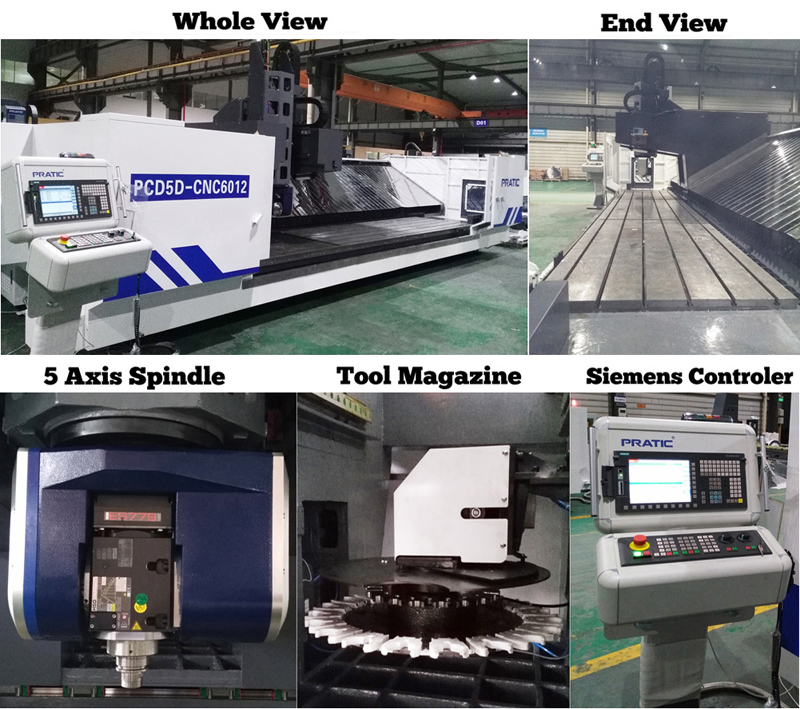 Because of the above mentioned advantages and performing parameters, PCD5D series machining center has a wider applications. Except for processing normal metal profiles and components, it is perferct for machining various lengths of complex, curved and irregular workpieces as shown in below image.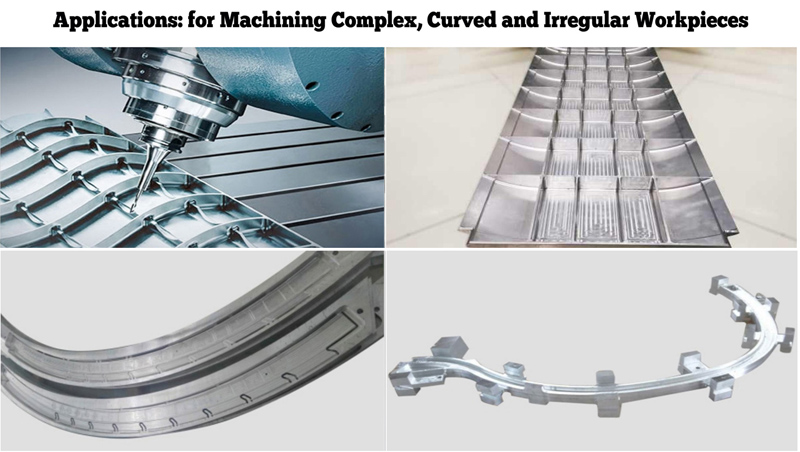 Wanna see a video of it? You can refer to YouTube link https://youtu.be/vAQpKQUL6hM or you can write to us, we are so happy to communicate with you!